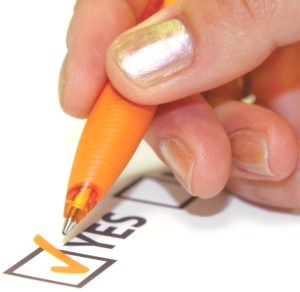 Get Paid For Your Opinion
If you're like the average semi-tech savvy person these days and you've looked into earning some extra money online, you've probably stumbled across hundreds, if not, thousands of websites that offer to compensate you for your opinion. If you've actually signed up to these sites that pay out in either cash, points or gifts, you know that these can take a VERY long time to actually get any money worth your while. Fortunately for you, I've done a lot of the heavy lifting and I'm going to share with you my top sites that I use to ACTUALLY earn REAL MONEY from these online survey sites.
Chatabout
Here is one of my all time FAVORITE sites to use to actually make a worth-while amount of money from home when I have some extra time (rare these days that I do have the extra time.) What's really unique about this website is that you get PAID in cash, gift cards and small gifts for just chatting. You type a 20-word response to any topic that you'd like to start talking about (or even create a topic) and you receive 1 point ($0.01) instantly. Now I know what you're thinking, "whoa, I'm not wasting my time for a penny, dude!" Well, you can actually earn money a variety of ways on this website. It has tons of surveys that are always available in the "Bonus Area," where you can earn $2.00 + just for a survey if you qualify. Not to mention that you can earn money from other offers that they present for giveaways from other companies etc… It's very unique in it's own way and to really experience it, you have to check it out for yourself! Check it out HERE today!
PS. I forgot to mention, that just for writing a blog post about them, you get 50 points ($0.50) not bad compared to most of these other sites.
Other Sites
I'll continue to update as I play with more sites that I like. Unfortunately there are not many other sites out there that are actually worth your time. I mean it could take a week or so to even earn a dollar from most of these websites, which I don't think is really worth it, unless you're unemployed and can sign up to 50 + of these sites and answer the same surveys over and over again. Like I said earlier, let me do the heavy-lifting for you and I'll recommend sites that ACTUALLY PAY YOU REAL MONEY!
Photo Credit: https://www.flickr.com/photos/odegaardlibrary/